This track can include additional studies such as matriculation, Torah, or academic studies.
For young people aged 16 to 24
New immigrants between the ages of 17 and 32, and lone soldiers before and after the army: IDU and Magen Eretz Israel College are involved in the absorption of immigrants, and the college provides a special framework for new immigrants studying at the college and enlisting in the IDF. These soldiers remain in the college dormitories even during their military service and even participate in the unit's activities during the regular vacations from the army. Some of our lone soldiers continue with us even after their military service, some of them as instructors at the ICL.
It should be noted that despite the differences in the conditions of admission, the residence in the college dormitories is shared by new immigrants and the natives of the country, out of a trend of integration and principles of unity and love of Israel.

The routes for foreign volunteers can suit many who cannot copy their residence and life to Kfar Tapuach, and for those who cannot devote most of the week to activities in the unit. Many people want to volunteer in their spare time, or enlist when there is a significant task that requires volunteers immediately.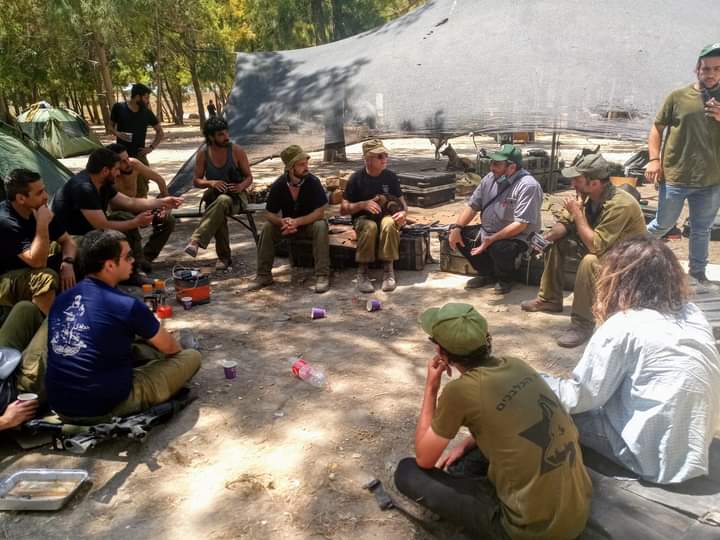 For foreign volunteers, the following options are available:
This route is intended for those who can spend several volunteer days each month on guard or rescue missions with the dog and includes attending courses held in Kfar Tapuach, Efrat, or other places in order to undergo the appropriate training in security and/or search, and maintain professional fitness. The training for a volunteer with his dog is provided free of charge!
You can come and help with the missing search operations of IDU even without a dog! Our volunteers assist with the search operations in a variety of areas.
Our dogs and kennels in Kfar Tapuach, Efrat and Sde Bar offer a variety of activities for volunteers. you can be volunteered for regular maintenance, taking the dogs for a walk, and various dog treatments. You can also help with the dog grooming training process.
At the IDU offices in Kfar Tapuach, it is possible to perform a variety of administrative volunteer work, such as typing, editing, preparing mail deliveries, telephones, etc. These are very important jobs, and talented volunteers in the field will be very helpful.
It is possible to volunteer at the IDU even without leaving home at all! Volunteers are needed for work from their home computers in a variety of areas, such as distributing a picture of missing persons, advertising and promoting the unit's websites, etc.
Our army is also marching on its stomach. It is up to you to help sign permanent directives, etc. for IDU, and distribute leaflets and information material of the unit in order to recruit new donors and volunteers.
We need talented documenters who will record in real time – in stills or video – searches, trainings and events of the unit.